OUR SERVICES
SEPTIC PUMPING  |  HYDRO JETTING  |  UTILITY LOCATING  |  SEPTIC LOCATION &  REPAIR

HYDRO JETTING

 ______________________________________________________________
HYDRO JETTING helps resolve several common drainage problems, and can successfully remove debris that accumulates due to hair, soap residue, grease, mineral and scale buildup, as well as tree root infiltration.
SEPTIC PUMPING
 ______________________________________________________________
Pumping a septic tank is the most crucial aspect of maintaining your septic system.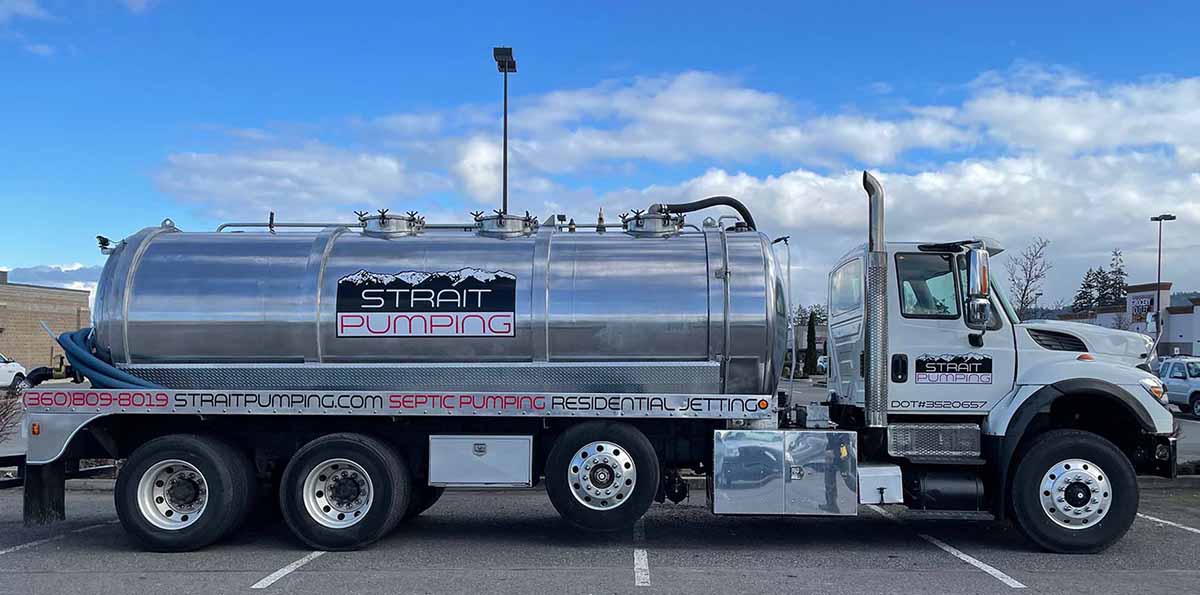 STRAIT PUMPING
STRAIT PUMPING would like to help you with your Septic System. GIVE US A CALL @ 360.809.8019

UTILITY LOCATING

 ______________________________________________________________
LOCATING ULTILITIES is a STRAIT PUMPING service that locates all your utilities from 'wire to water'.
"We tried other companies left messages never heard back. Called Strait Pumping they actually answered the phone were professional and came right out the next day. Driver Cory was punctual, courteous and professional. I highly recommend this company."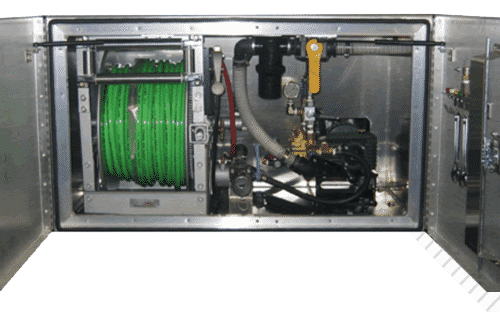 HYDRO JETTING helps in resolving several common drainage and gutter problems. If traditional methods of fixing clogged pipes are not working or the problem keeps coming back, it may be time for a more powerful solution. It can successfully remove debris that accumulates due to hair, soap residue, grease, mineral and scale buildup, as well as tree root infiltration. The line is manually removed from your septic lines, pulling back with it any waste product or material that has clogged the lines. Scheduling regular hydro-jet cleaning services can prevent these small build-ups from becoming costly and disgusting drain clogs. Since hydro-jetting only uses high-pressure water, it is completely environment friendly. There are no harsh chemicals involved in the process that could lead to soil or water contamination. Hydro-jetting is safe for all types of drainpipes, including cast iron and PVC. The only time hydro-jetting wouldn't be recommended is if your pipes are extremely old and/or brittle.
Our truck is outfitted with the Advance Pump JT1030. This hydro-jetter is PTO driven allowing for 3,000PSI at 10GPM, nearly double the GPM of most residential jetters. The JT1030 will handle larger flushing jobs where you encounter heavy solids or nasty blockages. This can be done on its own or package it with your scheduled pumping.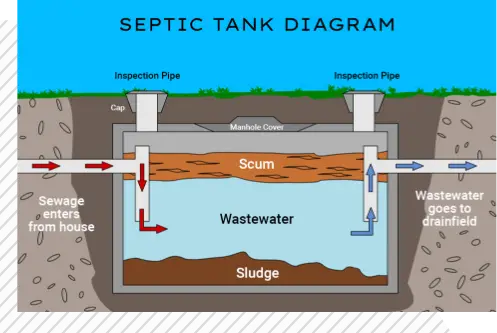 With rising costs of septic repair and replacement, it has become more important to properly maintain and monitor your existing septic system.
The technician will start out by inserting a hose into the access hole in order to start pumping the waste out. However, contrary to popular opinion, the liquid waste is not the primary target here. Liquid waste filters out to the leach field and gets processed into the ground. The scum and solids are the primary targets of pumping. Our technician will use a long-handled tool, called a spoon, to scrape the solids up off the bottom of the tank so they can be pumped out along with the liquids.
In addition to regular pumping and inspections, if you can reduce the amount of wastewater and solids that enter your septic system, you can often prolong its life. Common methods include minimizing the amount of water you use, avoiding the use of a garbage disposal (which sends solids into your septic tank) and avoiding the regular repetitive use of chemicals which kill the bacteria your septic system relies on (such as water softeners and drain cleaners).
www.straitpumping.com
Monday – Friday 9:00 am to 5:00 pm

SEQUIM, WASHINGTON